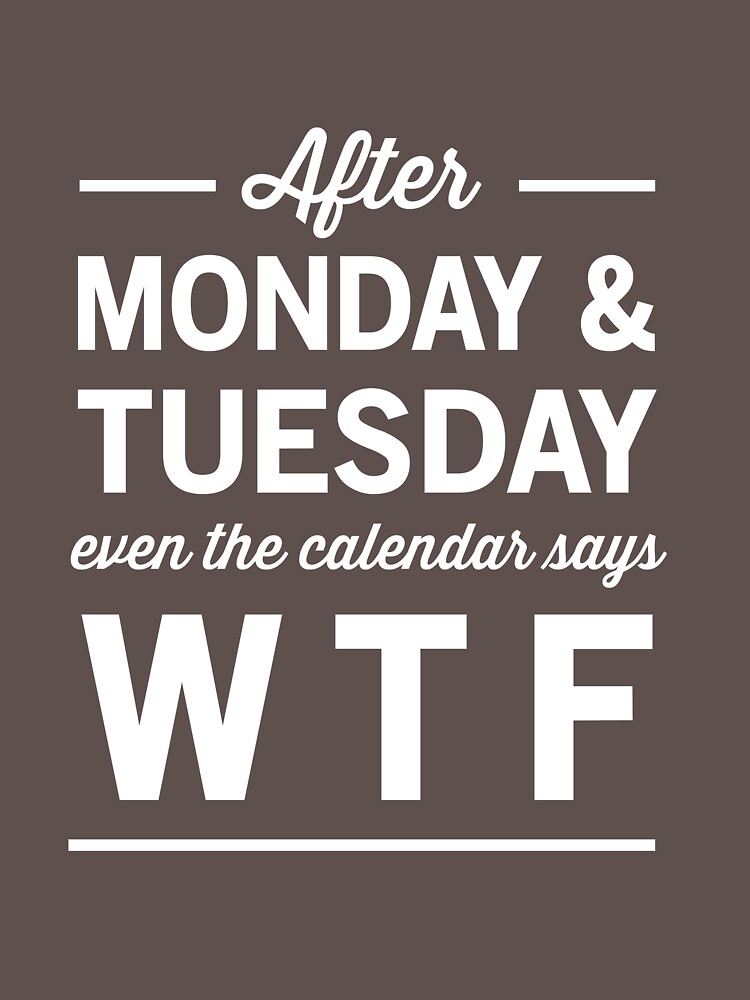 I never expect bad weeks. But I do plan for occasional bad days during the week. And the motto above serves to remind me that there will always be a surprise that will throw me for a loop during any given week. Last week, it was being hired at the nursing home without going through an interview. This week, it was being "trained" to answer phones, and finding that 4 hours have passed without me noticing their passage.
- - - - - -
Wednesday came along with early morning alarms. I had to be at the nursing home at 9 am to begin the day's training, and barely got there on time. Once I arrived, I punched my time card and got to work answering phones. Things went so quickly, that I didn't notice it when 1 pm came by. At that point, I took my leave and went home to kill some time before seeing DR for dinner.
After a quick bite to eat, I answered a call from WDJ - and we chatted about goings on at the prior night's dinner with the dining meetup. I won't go into details here, as I prefer to say things based on my own experiences. But I can say that WDJ had her strong opinions about the social dynamic there, and that there are some things that make her feel a little bit uncomfortable there. In the middle of the call, I received a call from the nursing home, asking if I wanted another training session - and I said yes. Then it was back to the phone call with WDJ.
Around 4 pm, I decided to drive up to Fishkill for dinner with DR, with a couple of stops across the river to do some shopping and to kill some time. After an hour or so of shopping and drinking coffee, I drove to the restaurant and met DR for dinner. While at dinner, I opened up a little too much about my feelings on battles. And in retrospect, it didn't seem so ladylike. But then, I have unconventional attitudes for a transwoman....
- - - - - - - - - - - - - - - - - -
Thursday was a little better for me than Wednesday - I didn't have to be anywhere until noon, when I was to have lunch with Vicki #2. I left only my usual 9, 9:30, and 10 am alarms on, and got about 6 hours of sleep from the night before. Even though I was up and running early enough to be able to make lunch at noon, I ended up running late and met Vicki around 12:15 in Yonkers.
Vicki treated me to lunch, as she was doing her bit as a mystery shopper. Life is going well for her, as things are well with her, her partners, and her son - even though her son is having a little trouble in school because of his homework (or lack of it). We didn't have too much to say to each other, as our lives are so very different. And we stayed away from politics because the outside world is so depressing these days. So an hour and a half was more than enough for the two of us to catch up on things.
Next, it was off to the GLBT Center, with a stop at The Avenue along the way. When I got there, I was surprised to find that the shoe store next door had closed, and that there was an empty space in its place. There was nothing much there I was interested in, so I took the slow road to White Plains and volunteering. I arrived at the GLBT Center and was ready to get to work. It wasn't a day for chit chat, as I wanted to get my tasks done and get home. About 90 minutes later, that's what I did.
Earlier in the day, Lili was pushing for a 4 pm drive to Waterbury to see Book of Mormon, while I was pushing for a 3 pm drive to avoid rush hour. This could become a bone of contention, as Lili is not the best in planning for contingencies. When I mentioned this to GFJ during my drive back home, she wondered why I didn't just lie to Lili to get her to meet me earlier than Lili wanted. In the back of my mind, I realized that Lili would have some idea of how long this drive would take, but would not have an idea of how to account for traffic jams. Pushing the departure time back too much would only sour things on a day where we should be having a good time. So I decided to take the chance of getting moving later than I want and having a rushed dinner before the play begins.
- - - - - - - - - - - - - - - - - -
Friday was the "big" day. I was finally going to see "The Book of Mormon". But first, it was a lunch with EP. We had originally planned to have lunch at a tavern in Croton, but ended up eating at her place due to her responsibilities in taking care of her ailing grandmother. Unfortunately, she picked up a vegetarian lunch which lacked flavor - and I couldn't wait to get my fill of meat later on.
I left EP's place around 3, and got to the Stop and Shop near Lili about 30 minutes later to pick her up for the ride to Waterbury, CT. She didn't believe me when I said that we had to be on the road as early as possible to miss the traffic jams that begin in Danbury and run halfway through Connecticut. By the time we reached the Danbury Mall, she started to believe me, and by the time we reached Southbury, she was a believer. After passing by the theater around 5:45, we went to the Texas Roadhouse for dinner. This is definitely the place one would go for tasty, pre-seasoned beef. (GFJ doesn't care for the spices they apply to their steaks before cooking.) Both Lili and I enjoyed our beef dishes (she had the chopped steak, and I had the strip steak), but could have easily filled ourselves up on the dinner rolls brought to the table.
We left the restaurant at 7:15, and parked our car across the street from the theater. The place is much bigger than it looks from the outside. It seats over 2,600 people - more than some Broadway theaters I've been in. After a quick trip to the loo, we went to our seats. Both of us were very uncomfortable, as the pitch of these seats was worse than some airline seats I've been in. So we looked for a couple of nearby empty seats, and moved into them as soon as we saw that they would be unoccupied. From that point, we were relatively comfortable for the rest of the performance.
When the show ended, we had to drive home in the pouring rain. Lili couldn't see lane markings in the road due to the rain. And I was barely doing better, as I was looking for the rumble strips at the sides of the road to give me ideas of where each lane was. Eventually, we made it back to her car. And then, I made it home for the night....