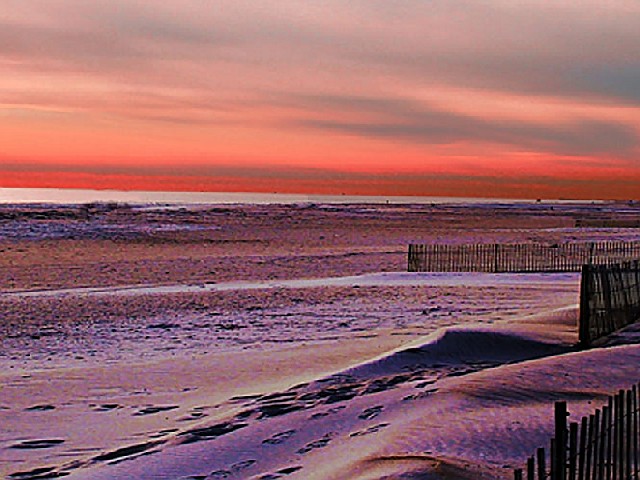 Today is the start of a stretch of days which say "
Summer is now here!
" There is a high pressure zone in this area which has locked in hot and humid weather that is expected to last until Independence Day - if not longer. The "real feel" for most of this stretch will be near (or over) 100 degrees, and may keep my feminine self indoors until Monday.
- - - - - -
Waking up this morning, I didn't want to go outside. I had a 10 am doctor's appointment, and didn't want to miss it. So I got dressed as Mario and went to my physician's office. In the past, I've often seen a crowded office - even on a Friday. Yet, for the past 2 visits, the office seemed empty. Could he be winding down his practice? I don't know, and I wouldn't ask. But he was available within 5 minutes, and we had a chat while he checked my blood pressure. He asked me a couple of questions, and then changed my meds. And then, I was out the door getting breakfast at the nearby deli.
While waiting for my prescription to be filled, I killed some time chatting with GFJ before going home to rest. Rest was higher on my priority list than picking up my pills, so I ended up going out again at 6 pm for those pills. Then, I stopped for a couple of slices of pizza before taking a drive to Barnes and Noble to kill some time. (It was too late for me to switch into Marian Mode to go out again.) And after that, it was onward to my home.
- - - - -
GFJ called back while I was putzing around with the computer. It seems as if her mom's condition is stabilized (again) at the hospital, and they will try to replicate her mom's morning routine to see what could be triggering the condition that sent her mom to the hospital twice in 3 days. We discussed some issues involving her divorce, and then she asked me what I was doing on Monday. Since I had an Arts Westchester meeting, I mentioned that I'd be in Marian mode for the afternoon. But I will suggest that she come down on Monday night and stay until Independence Day evening. Hopefully, she will do this....