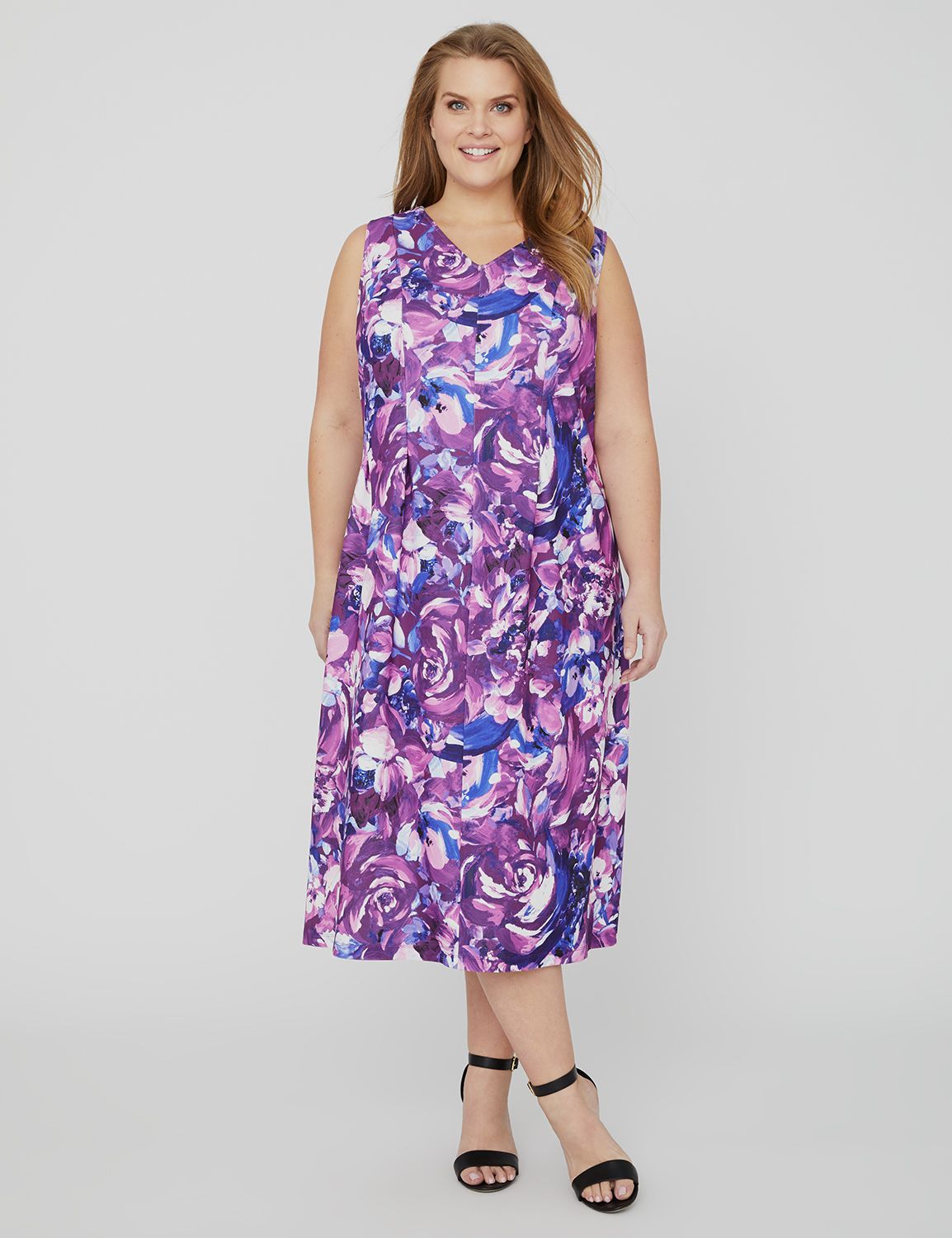 I didn't plan on buying this dress today. But with 30% off an already reduced clearance price, I was able to take it home for under $40.
- - - - - -
Unlike recent days, I did not get up with the sun today. My window blinds blocked out enough sun to keep me "semi comatose" until I had to take a much needed bio break - and then it was back to bed for another couple of hours. Around 11 am, Lili called to let me know that she was about to go into surgery for her tummy tuck - and was interrupted as she was told to give her phone to her son, so that she could be prepared for her operation.
At this point, I was up for the day, but not ready to do anything much of value. After making a phone call to the dermatologist's practice to correct a billing problem (they sent the bill to the wrong insurance company), I had nothing to do except another 2 loads of laundry - which I deferred for another day. So I ended up staying in bed watching TV for a while, then got moving to go out as Marian late in the afternoon.
- - - - - -
When I finally went out of the apartment, I decided to go to Paramus and see if Catherine's had a nice bra in my size. (The nude bra I wore to DC has severe sweat stains that won't completely go away, and I want to wear something nice for the July wedding and feel as pretty as possible. Once I reached Rockland county, thruway traffic was backed up because of the slowly setting sun. So I ended getting off in Nyack and taking Route 59 to a point where I could get onto the Garden State Parkway. From there, it was a quick drive to Catherine's.
Reaching the store, I met one of the salesladies I often chat with, and she was both busy with moving merchandise and was in the mood to chat a little. So I ended up doing some light chit chat for a couple of minutes before seeing the dress above. And it called out to me, even though it is not as casual as I'd like for a Summer dress. Of course, the dress ended up jumping into my hand as I walked into the fitting room to try it on. Looking into the mirror, I saw that the dress made me look pretty - so I bought it, even though I knew I wouldn't be wearing it much.
- - - - - -
On the way home, I decided to stop at Stew Leonard's to pick up some food. I was very surprised to find that my purchases were under $20 - something I haven't done in years! At least, I know I have food enough for a couple of days. And I know that I still have money in my wallet.
It certainly felt good to be out and about again in good weather as Marian....