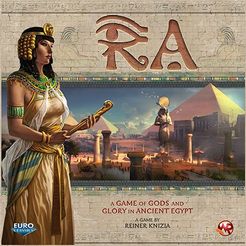 I am very grateful that my cleaning lady is coming over next Thursday. If she had come today, she'd have found me in Marian Mode (actually a comfy set of feminine PJ's) while organizing my closet. There already is 3 bags of trash that has to go out, two storage canisters worth of goods to be donated to charity, and lots of underwear (both Mario's and Marian's) that had to be folded and put away.
- - - - - -
Getting up earlier than usual today, I continued tackling the mess I created by emptying the hallway closet. Some stuff (such as Marian's shoes) was temporarily stored there until a better home is found for it, while other stiff migrated to the living room for eventual donation to charity. Among the charitable donations are a lot of books. In addition to the two boxes already in the car, I have another two boxes in my storage compartment in the basement. This will likely go with me on my next weekly visit to the GLBT center, along with other stuff that I want to get out of the house in one trip.
- - - - - -
When I finally got showered, shaved, made up, dressed and out the door, I was running a few minutes late. And I made one big mistake in regard to time - I stopped by the deli in a North White Plains strip mall. The fellow running the place was in the back on a phone call with one of his family members. He didn't hear me come in, nor was I going to shout in Mario's voice to get attention. While I was walking out the door, I saw him motioning me to come back, and I decided to try to get a sandwich in a reasonable amount of time.
The fellow behind the counter began to tell me about his family having troubles with his wife. He's of undetermined "American" background, while his wife comes from the Dominican Republic. I'm not sure of his religion, but the rest of his family are Jehovah's Witnesses. So they have problems with her being Catholic. So I opened up with one of my favorite religious and ethnic jokes:
Q: Why are there no Italian Jehovah's Witnesses?
A: When was the last time you saw an Italian witness anything?
Once I got him smiling, I told him an Irish joke:
Q: Did you hear the one about the Irishman who came out of a bar?
A: It could happen....
At this point, he said that he was putting extra meat on my sandwich. We were having a good chat when another patron (a female) came in. She heard my last joke (which was slightly risque, but not vulgar) and laughed at as well. It was nice to leave someone who was having a hard day with a smile on his face.
- - - - - -
The GLBT center is about 5-10 minutes from the deli, and I got there shortly before 3:30. And I was tasked (with 3 other people) to enter information about 12 boxes of books into a local library catalog. As I looked at the titles and subjects, one thing was very clear - each and every one of the books was related to the Gay and Lesbian community, save one or two transgender books. If I could have done so, I might have borrowed one book by Mariette Pathy Allen. This was not possible, nor did I think of it at the time.
Once done at the GLBT center, it was off to Panera Bread, where I met the same lady I met on a previous visit. We had a nice, but short chat. But I doubt I'll be seeing her there again until after the Jewish holidays. That's not a big deal to me, but it would be nice to have a chance to develop another friendship with a cisgender female.
Next, it was off to The Avenue. I had no intention of buying anything there today, but it is always nice to look around. One of the ladies greeted me as if I were one of her best friends, and we chatted for a few minutes. Again, I was being treated as a cisgender female, and it was nice to be treated as a peer, and not as a male invading female space.
- - - - - -
Around 7:30 pm, I drove over to Game Night, and I was the first person there. It was strange being "early", as I had to wait for at least a half hour before enough people were there to start a game. But we had enough time for 3 games, the last one being "Ra". And, for a change, I won this last game of the night.
While playing games, RO texted me to tell me that her Saturday was open. As much as I don't like the idea of crossing an East River bridge on Labor Day weekend, I might do so to see her. And then I'll leave the driving to her. Letting her drive to wine country sounds like fun - especially if I can go as Marian. Assuming that I go to see RO, the only day I have open this weekend will be Sunday. If the Cat Lady is available, I might suggest seeing her that day. If not, I'll consider a get together with GFJ. And then, on Monday, I'll go back to Yonkers for a daytime gaming session.