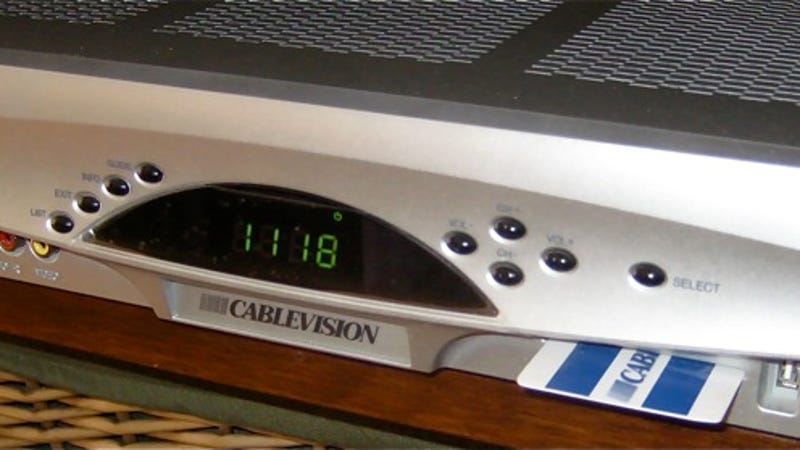 Order Details
You're receiving a special TV, internet and phone promotion.
This promotional rate will end in 12 month(s).

| | |
| --- | --- |
| | Changes to your account |

| | |
| --- | --- |
| | Services Added |

| | | |
| --- | --- | --- |
| | Optimum Gold Promotion | $99.95 |

| | | |
| --- | --- | --- |
| | Service Protection | $6.99 |

| | | |
| --- | --- | --- |
| | Optimum Online Promotion | $39.95 |

| | | |
| --- | --- | --- |
| | Optimum 100 Promotion | $0.00 |

| | | |
| --- | --- | --- |
| | Phone Promotion | $14.95 |




| | |
| --- | --- |
| | Services Removed |

| | | |
| --- | --- | --- |
| | Optimum Gold | -$109.95 |

| | | |
| --- | --- | --- |
| | Optimum Online Includes $5 Promotional Savings | -$54.95 |
Updated total monthly recurring charges


This is the revised amount that you can expect to see on your bill every month before taxes unless more changes are made to your account.

$197.25
- - - - - -

As you can see, I spend a lot on Cable. And adding phone service will cost me more when
the promotional rate runs out. Until then, I'll be saving roughly $80 each month for having phone service moved to the Cable Company.
Although I could have gone with Verizon's FIOS, I believe that they will have major problems in the future. No, it's not what one might think. It's the fact that people like me, who have had service for many years, live in buildings where there are no demarcation jacks. Standard twisted pair, copper wire service is an albatross around the neck of this company, and they are stuck with labor/management issues which cripple them when responding to customer needs.
Recently, one of my Transgender acquaintances announced that she was cutting the cord between her and Verizon.
Well, we've done the unthinkable.
After 12 years, we've returned to services with Kabletown.
Our Verizon FiOS Internet-only contract is about to expire and prices were going to get kicked up. And even with a renewed contract, it would still be quite expensive - and that's with much lower bandwidth than we were getting in Pennsylvania. (It looks like they piggybacked the fiber optic unto the old DSL line.
:/

)
We have tried and failed our experiment with cord-cutting. Living in a first-floor building makes for spotty ranges, even with a powered antenna. (No advice needed; we have done everything possibly to optimize reception.) And Verizon doesn't offer TV where we live. We live in one of the nicest towns in Maryland and no FiOS TV in our immediate area. Hm, go figure.
Well, along comes Kabletown, the only other terrestrial provider where we live.
For $5 less, we get good TV, much more Internet bandwidth and don't have to rent our equipment. Of course it will go up in 12 or so months, but in the end, it still ends up being a better situation than Verizon. And I can't believe I even wrote that. Oh, don't self-install. That's a crock. So, we see how it goes. Don't fail us, Kabletown!
The service that she received was terrible. And it appears that Verizon (in her area) has taken the AT&T U-Verse approach of skipping the build out of fiber optic cable, by using existing copper cable to bring service close to the subscriber with nothing better than DSL service levels. This sucks! But it allowed Verizon to steal customers away from Comcast and Time Warner Cable (now Spectrum) because people hated the cable monopolies that much. Luckily, I had two decent choices for consolidating my communications provider: Cablevison and Verizon (with true fiber optic FIOS).
A while back, I had a run in with Verizon when attempting to help Pat (my former hypnotist) switch from Cablevision to Verizon for cable/internet service. Not only couldn't I get a real price from them until we had virtually ordered a service change, but the miscellaneous charges and taxes added on to the bill brought the net cost of service up from roughly $80/month to roughly $120/month! This was ridiculous to say the least. Pat got a better deal by staying with the cable company. Now days, I might have justified that Pat buy a cell phone through Total Wireless and drop her landline altogether. Then, I might have stuck a digital antenna on her TV to capture "Over the Air" signals, and use the cable company only for an internet connection. After that, a ROKU box for the "free" streaming channels, with maybe a Netflix subscription. This still would not have made Pat happy, as she is always finding something to complain about.
I think it is Pat's experience that soured me on Verizon and swayed my vote to Cablevision. The risk of a wire problem is always an issue. But how often do the lines inside one's walls fail? And not paying for inside wire insurance has saved me a bit of money over the years. Without a demarcation jack, there is no way for me to tell whether the wires under my control are the cause of any of the problems in my phone service. So the logical course of action given that Verizon will likely charge me for a service call is to finally cut the cord between me and this vendor. Given that I can still contact a human 24 hours of each day with Cablevision and not with Verizon, this is icing on the cake. Hopefully, I will have made the right decision....
P.S.: There is more to this story. A future posting will give the conclusion....