Today's post is an assortment of things I couldn't easily fit into a daily narrative. I don't expect that everything will fit as well as they normally do, but I think this will give you a better insight to what goes on in my life.
- - - - - -
The other day, I was in Walmart doing some shopping in advance of my cruise. Sometimes, I get the urge to try on some clothing that I don't think would look good on me, as it is an article of clothing that only a woman would wear.
- - - - - -
On this trip, I decided to try on a romper, just to see how it feels
and
how it would look on me. As you can see, it exaggerates the fact that I do not have a feminine waist, and hits every part of my body in the wrong way.
There was no way in hell that I would have bought this outfit, as it was poorly constructed
and
awkward to get in and out of. Yet, there was a part of me that wishes that I could successfully pull off an outfit like this if I weren't so heavy.
- - - - - -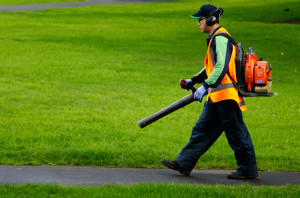 One of the things about living in an apartment complex is that no one person controls when building maintenance is done. Being at home in the daytime means that I will be assaulted by the sounds of our landscapers doing work around the place. The thing I find most annoying is the noise from gas powered blowers, as I have no way to muffle their sounds enough so that I can sleep late on days where I don't have to get up early in the morning.
- - - - - -
Sometime soon, I will be scheduling my PMP exam. I'm a little scared of taking this test, as I feel I won't do well enough to pass.
I get one shot at this exam for free, and if I pass, I still have to find work in the field. But I am no longer certain of whether I really want the headaches of trying to lead people. It's not where my natural strengths lie, and I'm not sure of it's worth my effort.
- - - - - -
Now that I'm going on my cruise, I'm a little uncomfortable with dealing with US Customs while en-femme. Although the laws, as written, should protect me, there are ominous signs that I could have trouble.
Sadly, the TSA's website (and other Federal government sites) have taken down advice for transgender people. Today's political climate doesn't bode well for TG's, and I expect that some customs agents will want to give me a hard time just for the hell of it.
- - - - - -
Work on the family homestead seems to be taking forever. As I write this, my brother plans to move a radiator from his house to the top floor of the family home. There are several problems that have to be dealt with. First is finding a way to move the radiator from one house to the next. Next, is trying to get the 300 pound beast up the staircase without harming ourselves. And finally, we will need to have to install it for a rental inspection, then disconnect it so that carpeting can be installed.
- - - - - -
We have lost a lot of time on this project. And this has cost us money that we can't recover. Right now, we have to make a payment to the town to pay off some taxes. We don't expect to pay everything until we have a tenant in place. Yet, the clock keeps ticking away, and we still are pouring money into this pit.
- - - - - -
Lili looks at me and thinks that it is easy for me to find someone to date. This is wrong. But she continues to try and push me into actively searching for a new romantic partner. At this stage of life, being TG, I do not feel that it is wise to actively seek out new ladies to date, as most will be upset with having to deal with a person who lives life in two genders. It is frustrating to say the least!
- - - - - -
And this leads me to talking about GFJ. She is a good woman who flinched when it came to making a decision about me. I have come to realize why men and women tend to totally sever contact with each other after breaking up - it's hard to go back to an earlier pre-intimate level once a couple has developed deep bonds with each other.
Right now, our relationship can be described as neither fish nor fowl. It's probably not good for either of us, but I will tolerate things for now because I have someone to talk with late at night. Yet, if things were to take off with someone new, I'd be more than willing to let the traces of this relationship fall by the wayside.
Dating is a pain in the ass. For someone who is transgender, it is even more complicated. At this point, I am tired of most of the complications, and am almost ready to give up on romance.
- - - - - -
To close things up, there are a lot of things that are going on in my life. Not everything is where I'd like it to be. I am a work in progress. I'm still not sure of how things will turn out. Will I have enough money to retire? Will I have family around to see that I am taken care of when I'm infirm? In spite of the precarious financial position of GFJ and the Cat Lady, I am a little envious of them, as they have kids who will likely get actively involved to make sure things won't go too bad for their mothers. Not having children, I have to hope that I go quickly, quietly in my sleep while I am otherwise healthy....