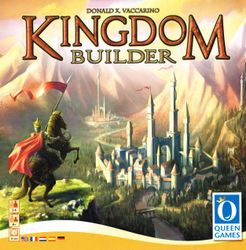 Thursday again. Not only did I have to think about the cleaning lady, but I also had to think about making hotel reservations to see YGM, and to go to Game Night in Yonkers. Nothing earth shattering here, but with depleted energy, I really needed to veg out instead of doing anything that called for me to put in effort - such as studying or making the place ready for the cleaning lady.
When I awoke this morning, I made a call to the cleaning lady asking her if this was the week she was scheduled to come. It was. So I asked her to come in 2 weeks, as I wasn't feeling well today. Next was a call between me and my doctor's office. They called to confirm an appointment for tomorrow, and I asked to postpone it for 1 week. Given that it is supposed to rain a lot, the last thing I need to do is get drenched early in the day. And then, it was a call from my brother, asking me to check in with the electrician to find out about the underwriter's certificate. (The certificate, unbeknownst to us, arrived in the afternoon mail.)
Once done with the phone calls, it was a slow day until I started getting ready for game night. After I had showered and started the process to go out as Marian, GFJ called. And I was doing my makeup while chatting with her on the phone. Once done with her, I decided to confirm Sunday with YGM and make the reservation for a hotel in Groton. Since Sunday evening is not prime time, it was easy to get a room for $55 (incl. tax). You might ask, if Marian will drive a couple of hours to see a friend, why isn't she driving home the same evening? Well, I want to take advantage of the indoor pool at the hotel, as I've never gotten any mileage out of the swimsuit I bought last year.
Eventually, I made it down to Yonkers with a stop at Mickey D's. They are promoting several "Signature Crafted" burgers, and I wanted to see if they were any good. Given that BBQ burgers all seem to taste alike due to the type of BBQ Sauces that seem to be popular nationwide, I figured that I'd try the Maple Bacon Dijon burger they were promoting.
The burger wasn't bad. But there was one problem. The "Broiled" flavor (which is more likely to come from Burger King's way of making burgers) seems to be from an additive, and not from the way the burger was cooked. This flavor overpowered the other flavors in the burger, leaving something to be desired.
I didn't get to the meetup until 8:30 pm, but this wasn't an issue. I was able to get into several games. One of these names (whose name I can't remember) was like a game of Charades played as a board game, where icons are places on symbols that are supposed to clue others into guessing the desired answer. Well, I won that game, and the next game we played - Kingdom Builder. This was the first time I remember winning this game in all the times I've played it. However, shortly after this game, I wasn't up to playing any more games because I was tired and had no energy.
It's nice to be able to get into my jammies (or not) without worrying what GFJ would think....