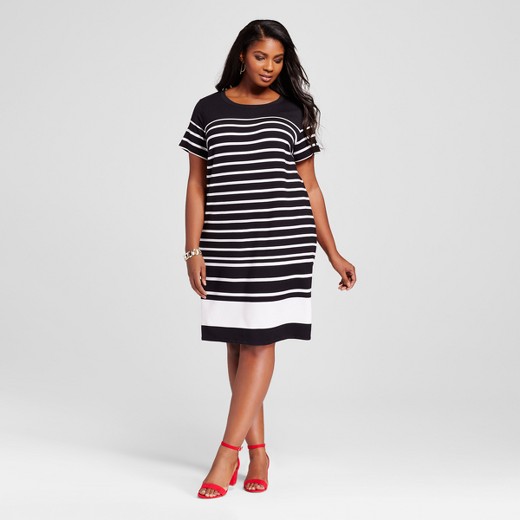 Recently, I left the house to do some retail therapy after staying at home all day. And there were only two stores that would likely be open on a Sunday evening for me to do my thing. Since Walmart's quality in its clothes leaves something to be desired, I had no choice other than to go to Target for my shopping trip.
I had visited the Target in Mount Vernon about a week before and tried on a dress whose colors I loved, but whose fit I hated. This trip went to the Mount Kisco Target, and I saw the above dress in my size. So I tried it on, and thought it looked good on me. For a $25 price, I had to ask myself if I needed another variant on a black dress in my closet - and I said no. But I am tempted to say the least - especially given how I felt when wearing the dress. My problem would be figuring out a way to dress down the dress, so that it could be worn in more casual a situation than I feel the dress should be worn.
Do you agree with me that this dress seems to be the type that should be worn to work or to church, and not worn on a casual weekend day?