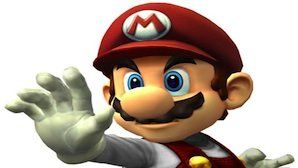 Two days as Mario. Always a downer for me, even if I have a good time of it. And that's how I felt when I had my co-op board meeting scheduled for one night, followed by a PMP certification class being held the next night.
- - - - - -
For the most part, Tuesday was a typical lazy day for me. Now that unemployment has run out, I no longer need to maintain records of my job search. Nor, do I have to pretend that I am anything but ambivalent about the job search. Yes, I would like to be working again. But I don't ever want to be in a situation like the one that I was in at my last job. I don't ever want to feel incapable of doing what was assigned to me, nor do I want to feel as if I'm being set up to fail.
The co-op board meeting lasted much longer than expected, and there was a common theme going through many of the issues we discussed. They were all too common to the typical co-op: shareholder complaints, managing vendors, and controlling finances. And you might be asking - what was the common thread? The worst of problems can be avoided if one does his/her job proactively. (I wish I could say more, but I can only speak in generalities, and not the specifics of what our board acted on.)
- - - - - -
Wednesday started off a little better, as I finally got started on doing long delayed loads of laundry. And I got 2 of those loads done before I started off on my trek to Manhattan. However, just before I left, Patty called me up to ask for a favor - to print off a copy of a document she had written, as her printer died that morning. This fouled up my plans to make it to my accountant to pick up my taxes, but I wasn't going to complain about it. because I can still pick up the paperwork next week
I drove into the Bronx, and took the subway into Grand Central. I was about an hour early for a meal with Patty, so I killed time by hanging out in the waiting room and playing games on my iPad. As I was walking downstairs, Patty texted me to tell me that she was waiting for me there - so I had perfect timing by going downstairs 15 minutes early. Patty told me about the continuing story about her health (I wasn't sync'ed for this chat yet, so my mind was half there). And then we started talking about the class we were about to go to.
Once in class, we found out that of 15 people, we were among the 5 that actually did this week's assignment. Although I am behind in things, I have a feeling that I'm further ahead of others in this class. Hopefully, I can keep up the pace, and go even further. It's be nice to pass this class with flying colors, and then get my PMP.