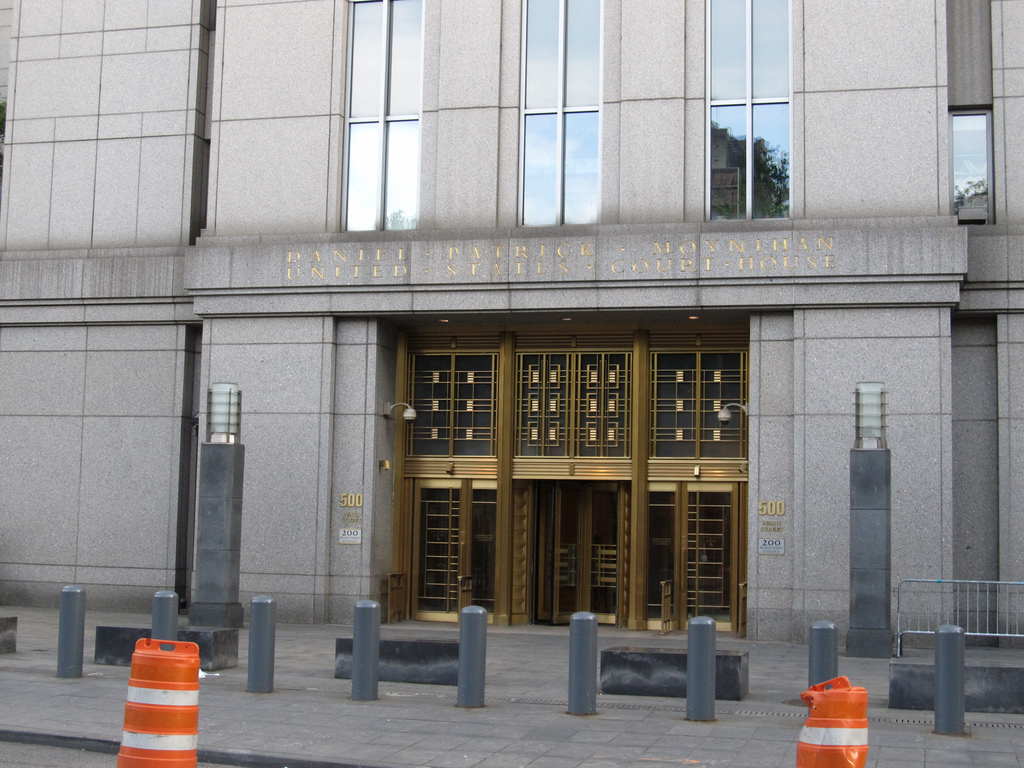 So far, I'm breathing a sigh of relief. I was NOT picked to serve!
- - - - - -
But let me start at the beginning....
Last night, I was up until 2:00 am, trying to make sure that I got the worst of the mess in my apartment cleaned up before my cleaning lady came today. There was one problem - I had to get up by 5:00 am, so that I could get ready for going to court. In the summons (and on the online materials) they indicated that jury service typically lasts for approximately two weeks. I could live with that, and planned to do so - even if that meant getting up at 5:00 am for several days.
When 5:00 am came, I showered, shaved my face, arms, chest, and legs. Then, I proceeded to turn myself into the Marian my readers enjoy reading about. Around 6:15 am, I was ready to take on the world as Marian. So I drove to the Croton-Harmon train station to park and took the train into NYC. It was easy to find a parking spot in the metered lots at that time of morning, which would not have been the case had I planned to take a later train.
I waited for the 6:28 train (from Poughkeepsie) and got a seat in the quiet car. There was a lady sitting across from me that I noticed, but didn't give her much thought. The seat was way too uncomfortable for me to risk shifting and taking a 45 minute nap in Marian mode, and wake up with Mario's voice. That would be totally embarrassing. So I made sure to stay awake for the full ride into NYC.
- - - - - -
Arriving in NYC at a reasonably early time (about 7:20 am), I decided to walk over to the staircase that would normally take me to the Times Square shuttle, in the hope that
Eganam Segbefia would be there - and he was.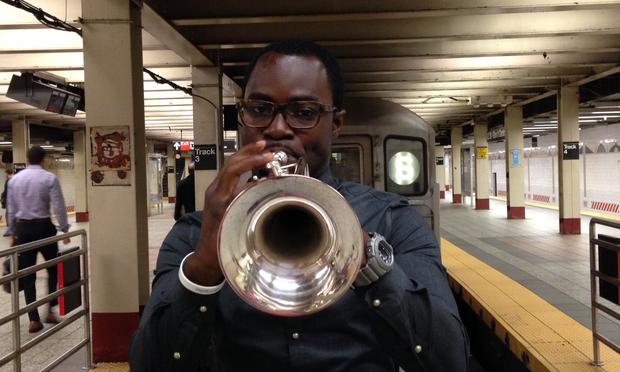 I stopped to listen to him, and I doubt that he recognized me. (If I had showed up as Mario, I guarantee he'd have stopped and ask me where I've been for several months.) So after a couple of tunes, I left him and took the Lexington Avenue line to Brooklyn Bridge.
An hour difference can make all the difference when commuting on the NYC subway. I feared that I'd be packed into the subway car like a sardine, and was lucky enough to have a choice of a seat

. Instead of having an uncomfortable ride downtown, it was almost a pleasure for a change. (I shouldn't say it too loud, as I don't want to jinx

myse

lf for next time.)
Reaching my stop, I followed the instructions on how to find the entrance to the court building (one had to go to the other side of the block for security reasons), and went inside. Given the nature of the place, security

gave me some concerns - especially when I was asked to show photo id. The agent didn't bat an eyelash when I showed her Mario's id and told her that I haven't changed my paperwork yet.

But I had a minor headache, when I had to take off virtually all of my jewelry to get through the metal detector. (Thank god I remembered NOT to wear an underwire bra.) Once through, I was fine - and made it to the jury selection room

30 minutes early.
While waiting to enter the selection room, I noticed the lady from the train. When we entered, I ended up sitting next to her - and gabbed a bit about nothing special.

It wasn't until 9:15 or so that things started picking up, and the court started to give us instructions on what paperwork to fill out, and what we can do while waiting. (Which wasn't much, other than to retire to a concession room where they had

free coffee and vending machines for soda and snacks.) At least, the seats were comfortable.
Eventually, all the key players came in and informed us about what kind of jury we were to sit on. There were 2 AUSA's (Think of Assistant DA's for Federal courts), 1 judge, and assorted court personnel there to select 23 of us for a grand jury which was to meet twice each week (Tuesdays and Thursda

ys) for at least 18 months. OUCH! There was no way I wanted to sit on that panel, given how late I like getting up AND with a job search going on. So each time a person's name was called, I felt a little dread until I found that the name wasn't mine.
You'll note that we were told to be at the court by 8:30 am. Grand Jury selection was going on way well after the 12 noon midpoint of the day, as half the prospective jurors who were picked had good reasons to be excused from service. Each time a

person was excused, the rest of us held our collective breaths as each new name was picked - and this happened at least 15 times after the original 23 names were picked.

There were a couple of times we thought we had an ending to this process, and we clapped at each false ending. After 30 minutes of this, I was starting to f

think of

a simple

reason

to justify excusing me. And I was very thankful not to need

this reason, as the 23rd juror was selected and was someone else. We

finally had a real ending. All of us clapped, and we were then rushed out of the room.
- - - - - -
Instead of going to Chinatown for a late lunch, I decided to go straight home to finally catch up on some needed sleep before game night.....