The last few days before Christmas. They are always a p

a

in in the ass for most of us. One can't get any normal shopping done, as the stores are filled with people trying to buy their last minute g

ifts. At least the tree in the above photo arrived on time, and was perfectly set up for the holiday.
This

entry will be a long one, as my plans call for getting everything up

to date

for a New Year's Day posting. A

fterwards

, I will go back to my usual

one week lag time between when I write an entry and the time it is published.
On Monday, I received an email from a headhunter to discuss a potential assignment as a project manager. Although the job was within my commuting range, I'm not really sure that I can do the job anymore. And part of me also wants to get the PMP certification before really trying hard to find work with my project management skills, as I don't want to fail like I did on the last job. So I made sure to schedule the phone call for Wednesday at 11, in order to both be awake, and in gear to be able to do my weekly shift at the GLBT Center. (The rest of the day is covered in another post.)
Tuesday was my dad's birthday. Because I had to be en-homme all day, it made sense for me to schedule my regular visit to the doctor for today. Since Lili is in the hospital recovering from her Bariatric surgery (I forgot which procedure she had), I told her that I'd be visiting her in the hospital en-homme. (I usually see her en-femme.) Afterwards, my plans were to drive to Long Island, and kill some time before getting to my brother's place at 5:30 pm. In a way, this would be a busy day. And yet, I'd be doing everything at a leisurely pace. So as long as I kept up the pa

ce I planned to set by the time I left the doctor's office, all would go according to schedule.
In order to make sure I get upon time, I've found it useful to set alarms on several devices in my bedroom. Not all of the sounds are pleasant to hear. So if I get up a little early, I will usually turn off most of the alarms once I know I am

fully conscious. This was the case today.
Going to the Doctor's for my periodic blood pressure monitoring is routine for me. But I made it a point to tell him about my GI Tract issue, and he noted that I should be getting much more fiber in my diet. (What's a green, leafy vegetable

supposed to do

on MY plate? 😏) That's another change

that I'll

add to my 2017 resolution list. Both of us were concerned about Trump, but for very different reasons. At least, I know I'm not the only one who

will be

concerned
for the next 4 years

about

Trump's

childish way of thinking.
Next, it was off to see Lili after a stop back at the apartment. On my way down, I made a couple of attempts to reach her, to make sure that she was awake enough to see me. She didn't answer her cell phone, so I figured that I'd try to reach her via the hospital's phone. Well, it took about 10 minutes to go through the hospital's IVR (Interactive Voice Response) system to get to a human being who could connect me to her room. (I'd love to strangle the asshole who designed the menu system for their site.) It took about a minute to tell me that the hospital and grounds is a "No Smoking" zone, when one sentence could do the job: "Smoking is prohibited in the hospital and its grounds." And there were other time wasters that annoyed me just as much, as I didn't need to he

ar all the informational announcements that they made me endure.

By the time I reached Lili's phone, it rang for a minute, then hung up without being passed back to an operator. So I decided to skip visiting Lili and go straight to Long Island and see my Dad. (Later, Lili called me back and told me the story of not being able to re

charge her phone, and her son having to bring a charger to her that afternoon.)
When I got to Long Island, I ended up killing time near my brother's house - at a local Taqueria. This place does not serve large hard tacos. It serves, small, fresh, soft tacos which are very flavorful. But I won't wax poetic on a taco - I save that effort for authentic Chinese food, and a Maine Lobster or two. I got a call from my brother that he was on his way home, I then moseyed over to his house. Once my brother got home, we visited my dad - and then returned to my brother's place

before going home.
It was a long day, and I was glad to get home when I did. Yet, I was surprised that my phone's answering machine was beeping - I got another nibble from this week's batch of resumes.

This meant that I'd be busy in the morning returning phone calls.
Wednesday started off with two phone calls I had to be on - both of them with headhunters who wanted to place me in one of their open spots. And afterwards, my plans called for me to go to the GLBT Center and get this week's volunteering out of the way.
The first headhunter was supposed to call me around 11:00 am. After giving her 15 minuter to reach me, I figured that she either was busy, or no longer had any interest in me. So I wrote her off, knowing that if she still wanted to speak with me, she could easily do so with a phone call. (Later, I exchanged an email with her, and we agreed to chat on Thursday.) However, I never got around to calling the second headhunter, and

would

do so

on Thursday

.
It took me forever to get moving. But I was on the road in time to get to the GLBT Center at 3:00 pm, and do a couple of hours there. And I was kept busy doing little things. Nothing was taxing, but I didn't

need anything to tax my mind. Afterwards, I killed a little time doing some shopping before going to another FFGoW meetup in White Plains.
The FFGoW meetup had a lot of cancellations, and there were only 3 of us there. Before the 3rd person came, WPB and I chatted about where things stand with me, talking a little about GFJ, and a

desire to go to work as my authentic self, instead of as Mario.
One of the things we did discuss is whether I prefer being in a female role or in a male role. I said: "Definitely the female role - there is something about how females communicate that

feels right for

me." And she noted that it is the collaborative nature of women's

social interactions, in contrast with the male competitive nature that doesn't fit me (Marian) well.

Once our 3rd person came, the topic changed quickly - WPB has no incentive to out me to people who haven't picked up that I am transgender.
When the noise in the restaurant got too loud, it was time to leave. And I proceeded on the slow road to the local Walmart in my area. On the way there, I chatted with GFJ, and we both discussed our days. Then I reached Walmart. Inside the store, I met one of the regulars with whom I've chatted before and had a short, but pleasant chat. (I found out that this Walmart was going to be open 24x7

.)

But the most notable thing was a woman I met in the electronics department, with whom I stuck up a conversation. Along the way, we talked about Jazz Jennings (I was still looking for the magazine with

"AJ"

on the cover), and she asked me if I was trans. Of course, I said yes. And she said that she couldn't tell - my voice was good, and I was dressed well. (I was wearing the same dress that I was wearing in this picture.

) She wants to meet again, and I think I'll do so. The more friendships I can build in Marian mode means the more quickly that I can leave Mario mode behind.
Thursday came, and I had to present myself as Mario, because I wanted to meet my cleaning lady and give her a Christmas Gift

to recognize

another year of good service. To make sure that nothing was amiss when she got here, I removed most of the

traces of Marian from "public" view, and cleaned up the place a little, so that she could work her magic.
Once I was (mostly) done with the cleanup, I made a phone call to the headhunter I missed on Wednesday. We had a nice chat, and would be reaching out to her boss, so that we could arrange an in-person interview in the near future. Given that I haven't used my project management skills in almost 3 years, I am more than a little nervous about getting back in the

game again.
Since the cleaning lady said that she was coming this week, I took the time out to call and confirm this. Well, she told me that she was coming next week, and this meant I needn't have bothered straightening out the mess. But I'm glad I did, as I can make a little bit more of a dent

in the mess before she comes next.
This ended up being a day fully spent en-homme, as I needed to deposit some checks with a bad MICR line into my bank account, and I had to use a teller to make this deposit. At this time, I knew that I wouldn't be going to game night, as the whole family was sick, save the host - and he'd be bushed when he got home. So, I figured that I'd take some time to relax, and get back to going out

en-femme on Friday.
Friday started with a checklist of things to do. One of these things was taking care of a bill that resulted from my doctor's office sending out a lab test, without coding the correct insurance company for bill payment. As a result, the bill was sent to my former insurance company, which rightfully refused to pay the bill. So guess who has to

get things corrected?

And, guess who was not in his office today, the last business day before the holiday?

Either this will get corrected next week, or I will pay the bill and tell the doctor's office about it when I see them next.
One of the things I wanted to do today was to see Lili and give her a Christmas gift. She told me not to come over, as she was still feeling very sick as a result from her operation. When we talked a little later, I found out that she had been dealing with both vomiting and

diarrhea

at the same time. She was worried enough to call her surgeon's office, and they told

her that this is a known problem and not to worry (for now). But this killed the idea of dropping over for a quick visit. So the gift still sits in the back of my car.
Since I was already out, I decided to take a drive. Traffic along the Route 6 corridor was terrible - especially in the areas near the malls. I'm glad that I didn't have anything I needed to buy

, as I'd have hated to fight the foot traffic in the malls. Yet, it could have been so easy for me to stop and do some people watching.
As I've mentioned before, I've had regular email contact with the Cat Lady. Right now, she's visiting one of her offspring down in Virginia, and she's going to be dealing with a 2 year old gran

dson. For her, I think this is an improvement, as she has to deal with a handful of special needs (behavior and learning issues) children every day at work.

It's much easier to say that "the child is only 2, and this is what's expected from him" instead of "the child is 13, and he has serious problems that will never go away." You may ask, why do I bring her up today? Well, I think she's trying to get me to go away with her for a weekend, based on this

section

of chat:
Any place you'd like to go for a weekend?
Not sure. I've done DC several times, and would love to go back. And also to Boston - if only to become familiar with the city. Now, if I had a few bucks and the time, it's Chicago for a LONG weekend.
Lived in Boston two years. Last time I visited my son must have been over five years ago as he tends to come here. I'd go to Boston for a 3-4 day weekend. Or DC although I go there every few years to see my pal whose dad has condo there (she and sisters will sell it at some point and we won't have free room)
Nothing is really explicit here, but I think she's looking to set a hook. What do you think?
Before we leave Friday, I will mention that I went to see "
Passengers
". It's a good movie, but not a great one. It's a science fiction romance set on a spacecraft whose malfunctions are about to destroy the ship and its hibernating inhabitants. Although one can predict the ending, it is a pleasant way to kill an hour or two.
Saturday was my last day en-femme before the holiday. And I woke up later than usual. I guess I must have been very tired, as my body made sure it got the rest it needed before I got mo

ving. But I made sure I got out the door to get to New Jersey before the malls closed for Christmas Eve.
When I got to Paramus, I headed over to Catherine's and browsed. They had one of the closeout bras I wanted, but it was not in my size in the store.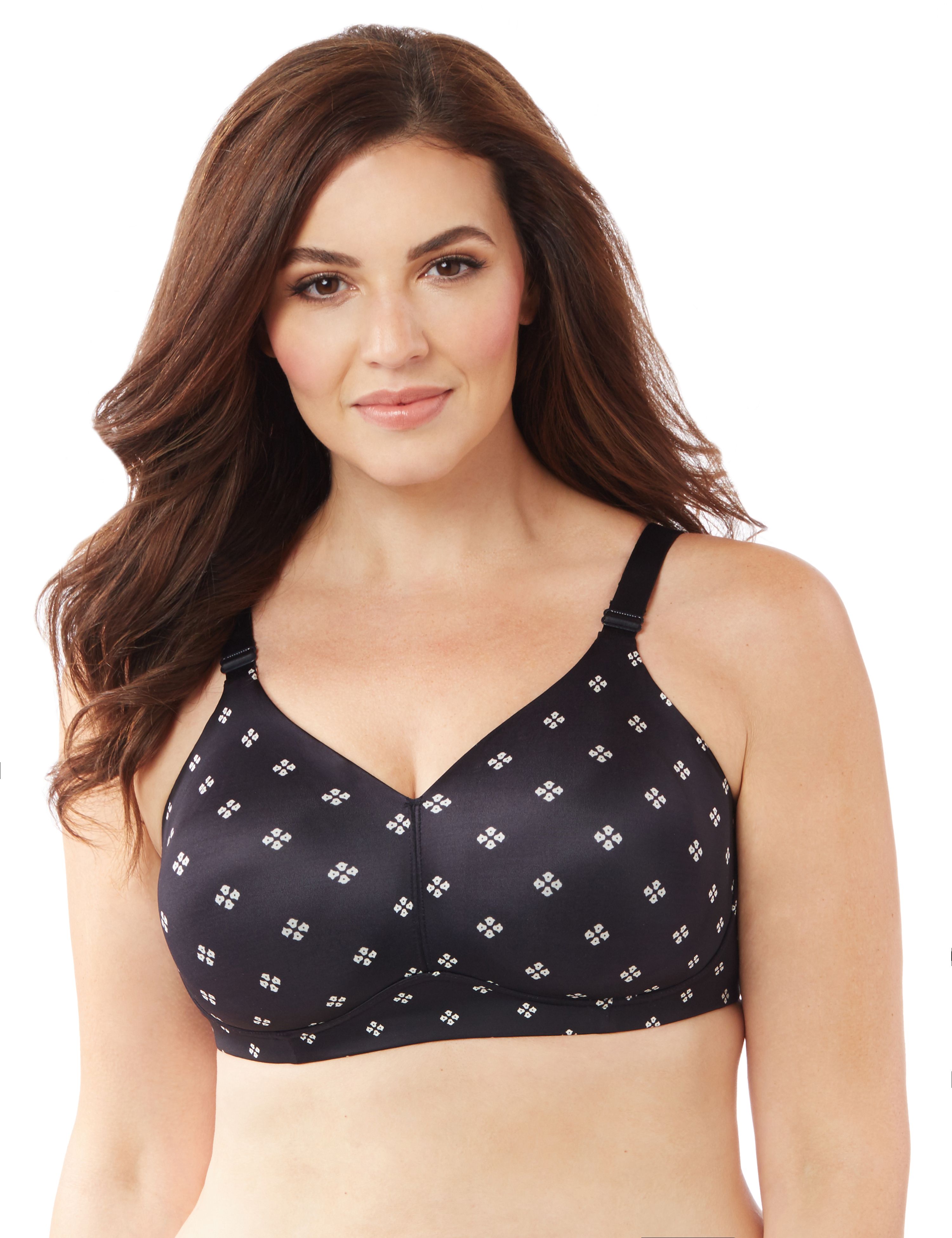 However, I may still buy this one online and have it shipped to me. It

looked beautiful in the store, and I would like to have it for my own. A few minutes later,

I did find

a bra that

I liked. Sadly, I could not find a good image of it on Catherine's web site. Next,

I

figured that I'd see if there was anything interesting at The Avenue, so I drove to the local mall to make one last minute browsing mission before Christmas. Unfortunately (or,

f

ortunately for my wallet), I didn't find anything I wanted. So I started for home.
On the way back, the traffic jam at the Tappan Zee bridge had not eased off. Instead, it was even worse than when I crossed the river into Rockland county. So I went home via the Bear Mountain Bridge, and prob

ably got back at the same time I would have if I took the Tappan Zee Bridge.
After about an hour and a half, I decided to go to Christmas Eve Mass at the local church I have occasionally visited in the past. (Too bad I didn't take a picture of this church decked out in Christmas trappings - it was beautiful.) It's amazing how those familiar

rituals and sounds strike a chord in someone who was made to go to church every Sunday. And for the first time, I

saw this church almost packed - even though it took a while for everyone to come to the service. There was one item of note. In the pew ahead of me was a 2 year old child, and he was making noises during the service. His parents were a little embarrassed about his behavior. But I viewed his noise making as new life

entering the church. Hopefully, his parents will bring him back soon.
It's rare that I compress almost a full week

's worth of writing into a single post. But I hope you've gotten to this point and have enjoyed your read.
Merry Christmas!!! (Albeit,

belated by a few days....)