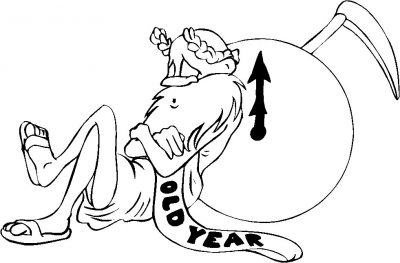 This is another multiple day posting. But it'll be the last one of the year. My next post will be a New Year's post, and I'll be glad that 2016 is finally over!
- - - - - -
Monday was my last day en-femme for a week. GFJ said she'd be coming over on Tuesday, so I knew I was going out en-femme for one last time in 2016.
Lili was occupied by her new boyfriend. It's a good thing, as I don't think she believed that she'd find anyone she could tolerate for more than a date or two. But this got in the way of dropping over. And I wonder if it will get in the way in the future. Only time will tell.
While driving around, I figured that I'd call BXM to see if she was available. She said she'd be available after her karate lesson, so we arranged to have a late dinner at a local diner. So I killed a little time at home watching "The Green Mile" until it was time to go. (This is a film I never grow tired of watching. The pace is slow, and there are little subtle things that one sees anew each time the film is viewed.) And then, it was off to see BXM....
BXM is rarely on time for any of our dinners. So I prepared myself for her being 15-20 minutes late. Amazingly, she was roughly on time, and we headed off to our usual diner. The food leaves a bit to be desired, and I hope we find a new place to eat - with adequate parking. But we are never rushed at this place, and it is 5 minutes from BXM's apartment, making it a go-to place by default. Although we enjoy our chats, there isn't always a lot to talk about. This was one of those nights.
- - - - - -
Tuesday came, and I stayed asleep long after the rooster crowed. No, there are no farms near here. But, I did sleep until 10:00 am, when several alarms rousted me out of bed and got me up and moving.
Although I don't bother to hide Marian's presence when GFJ comes here, I do try to straighten out the place a little. And since I wasn't going to be in Marian Mode for about a week, it only made sense for me to put everything away for a few days. (There will also be a part of me that will wish she'd leave, so that I can get back into a frock, but I'll suppress that desire for a few days....)
GFJ didn't get here until 5:00 pm, and we decided to take a walk at the track at the local school. Neither of us wanted to walk a lot, just enough to get our blood moving before going out to dinner at the local diner. Once done at the diner, it was off to Lili's.
I haven't seen Lili in a while, and her weight loss is obvious. I'm not talking about the weight she lost since her surgery was performed. Instead, I am talking about the weight she lost up to the surgery. She's hoping to lose a lot of weight in a short number of months. But even if she does, she will have a lot of saggy skin and a body that she will not like looking at. Right now, her breasts (as she puts it) are sagging past her waist. I can only imagine how she'll feel when they are sacs no longer filled with fatty tissue. Hopefully, she'll get skin reduction surgery before she gets upset at the results of her dieting and of her surgery.
- - - - - -
On Wednesday, both of us desired to sleep
late
- and we did. For some reason, both of us wanted to stay in bed to sleep, both of us with our CPAP masks on trying to get a few extra winks in. Of course, by the time we got up, this made today's plan to see the trains at the Bronx Botanical Garden unworkable. So, we ended up driving down to lower county to go food shopping, and returned home for a quiet evening. (It's nice to be able to relax - especially when the two of us didn't have much energy to do much of anything.)
- - - - - -
This week, I decided to skip Thursday night gaming instead of leaving GFJ all by her lonesome. Of course, I could have had different priorities. But I want to make sure that she sees that I'll put her first. If we were living together, things would likely be different. We'd both need our space as individuals, and this would be one of the places I'd go to recharge my batteries.
Our plans for the day were to get out of the house early, leaving the apartment vacant for the cleaning lady to do her job. If one of us were here, things might be different. But I have a picture of myself in Marian Mode sitting on top of the entertainment center in the living room, and I don't want my cleaning lady to get any questions in her head about whose clothes are in my closets.
Both of us got up early (compared to what we normally do) and got ready to go out. We figured that we'd have a leisurely breakfast, and then see a movie (or do some other indoor activity). However, GI Tract issues ended up forcing me to go home before started on our way to White Plains to see a movie. (This also made it easier for the cleaning lady to do her work....)
On the way to the movies, both of us got very tired for some unknown reason, and took a short nap on the side of the road. At this point, we missed the 1:00 pm - 1:30 pm movies, and decided to have lunch before a 4:15 pm showing of "Fences". (I highly recommend this movie. Everyone gives solid performances
and
it is one of the better renditions of a Broadway play on film.) After a quick stop at a store on the way home, we decided to call it a night.
- - - - - -
Friday was a day where both of us tried to stay in bed all day. What I really mean by this is that I had the window ajar and it was cool in the room - and we wanted to stay in each others' arms, comfortably warm under the blanket. This was a day that both of us had to make sure that we had everything needed to go to tomorrow's New Year's Eve party - and that we did.
The most important thing about the day was that we both needed sleep. And even though I clocked 7 hours on my CPAP machine, I was still tired enough during the day to need a nap - and took it. Could I be fighting off a cold or some other kind of infection? I don't know. But GFJ was feeling the same way, and also needed a nap. I'm glad that neither of us had any place important to go today.
- - - - - -
One thing I've learned about trying to make my posts in "almost real time" for Christmas and New Year's Day is that it is a pain to write things when GFJ is around and stay current. Another thing I've learned is that entries become unwieldy, and lose a certain rhythm - as each day has its unique pace that has to be followed. It is hard to keep things interesting when there is a lot to say without a single focus. So I doubt that I'll be using this style of blog entry too often....