No, the above is NOT my resume. And though I had nothing to do all day, I received a call from a headhunter looking to place me in a contract position. Given that I am out of work, and have no constraints against taking a contract offer, I told the fellow that I'd like to look into this position. Whether or not I hear from this person again is something else. I've dealt with my share of headhunters last time I was out of work, and most of them don't bother to call back if the client isn't interested.
- - - - - -
When I have nothing to do, I often leave the TV on in the background breaking the silence. Usually, I'll leave the talking news heads making their noises, and there are a lot of noises to be made this season. Today was no exception. So I was pleasantly surprised when this headhunter called. As much as I feel that he'll never call back, I responded to his questionnaire towards the end of the day - just before I went out of the house for the first time.
Opening my door to check for a package I was expecting, again, I was pleasantly surprised to find the sweater dress I ordered a few days ago.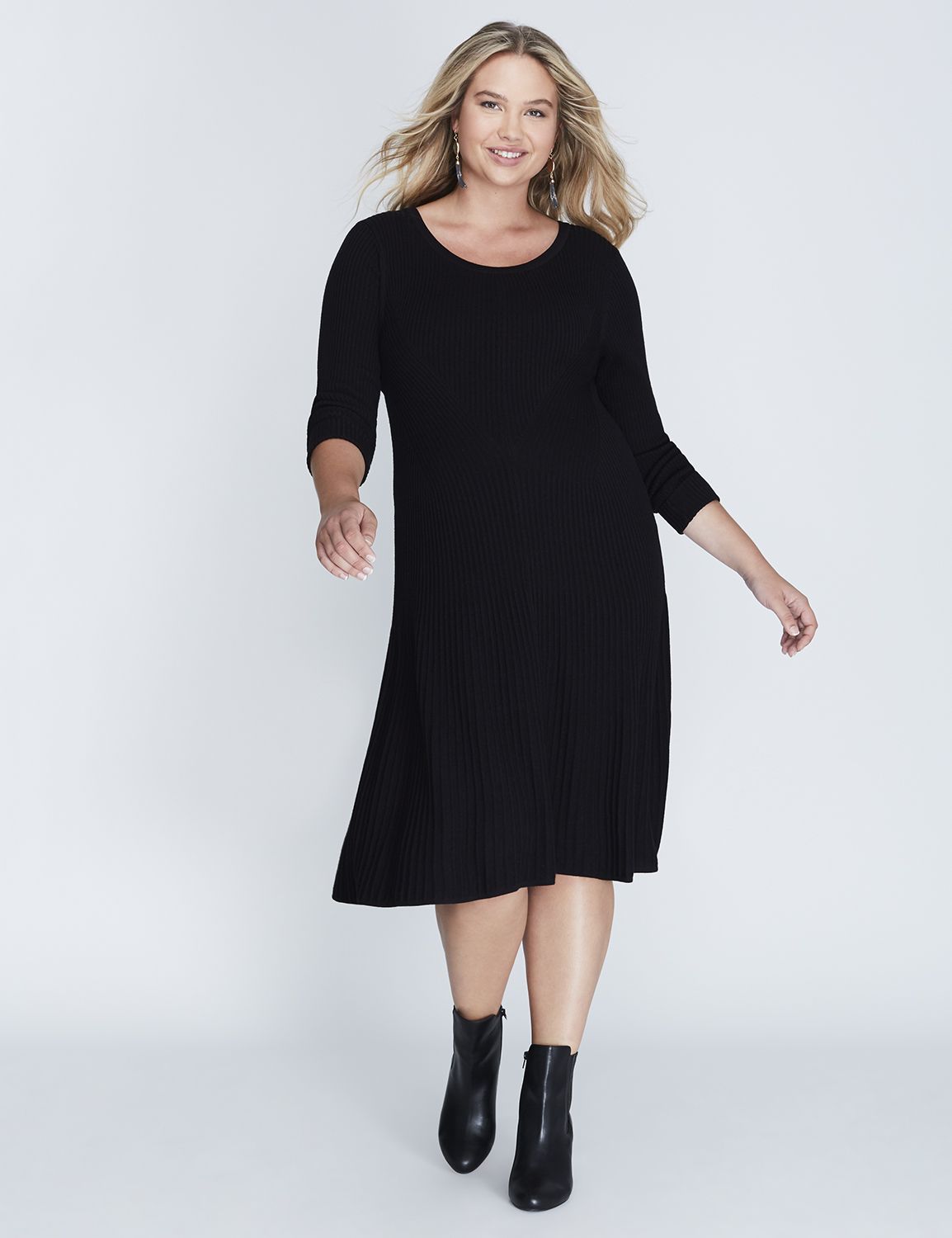 Although the picture above is a black dress, I bought this dress in blue - and it makes all the difference. The pattern of the stripes gives me the illusion of having curves that I don't have. And just as important - the dress is
Comfy!
I'm glad I bought it, even though most of my friends advised against buying the dress. So I ended putting this dress on before going outside.
- - - - - -
Sadly, none of Marian's usual friends were available today. So I ended up going to the movies. I wanted a place that I could park my car indoors and ended up in White Plains. Given that I had 15 minutes to spare before the film, I picked up some sushi from Shoprite and ate it there before going to the theater. Unfortunately, they had problems with the ticket line, and I missed the first couple minutes of the film. "Arrival" is not your typical science fiction flick. Yes, it has many of the typical plot issues which would be expected (e.g.: human xenophobia about alien species) for a film of this type. But the film's premise is sound: How do we learn to communicate with a species alien to this planet? And this will be a problem that humanity may have to deal with at some distant time in the future. Would I recommend this film to others? Yes - but only if you don't expect a lot of action.
Driving home, I chatted with GFJ - and she's glad that the weather looks better for Thanksgiving than it did earlier in the week. This is good for me, as her family won't insist that she stay with them instead of coming to my place that evening.
PS: When I got home, there was another email from a different headhunter. So I sent out another response (after midnight, to keep the job search log happy, by having search activities on 3 different days of the week.) Let's see how this one turns out.