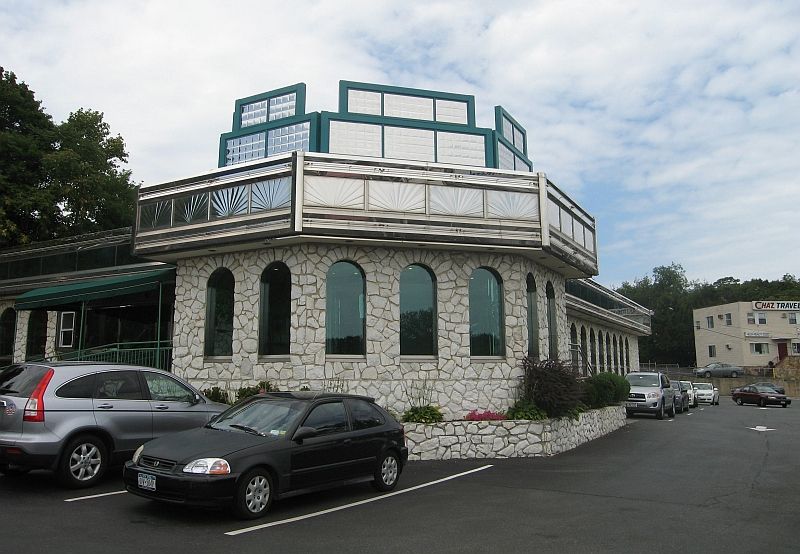 Today, I woke up with a headache and skipped the GLBT job fair in NYC. If I'm still unemployed by this time next year, I'll be sure to attend the

job fair. Until then, I will keep looking for work, but enjoying my time as Marian.
Not much of anything happened during the day. All was quiet in the neighborhood, and I stayed in bed until almost 3:00 pm. I wasn't sleeping, but was trying to take it easy due to the headache I had since morning. (I have a feeling the headache was caused by dehydration, as it was fully gone after I had some water a

t the diner.
The meetup I went to was one for women over 50. And I enjoyed being with the ladies, and accepted as one of them. I joked with two ladies sitting next to me, and mentioned that when one (who has never been married) is lucky enough to have a husband to be ask her what she wants to see on her honeymoon, to answer

"Lots of beautiful ceilings."

Of course, this got the two ladies laughing, and one mentioned that she also enjoys

seeing lots of beautiful carpeting. And then the conversation got to dildos, and it went "downhill" from there for a couple more minutes.
Each time I'm out with women as a peer, the more I want to spend my life as Marian. I know that finding romance will be next to impossible at my age if I do so. But I keep saying that the rewards of a healthy social life would be worth it.

I'll never know if this is true until I do a full social transition.
- - - - - -
Next Wednesday, I have to take Lili to the hospital for an Endoscopy. She's well on her way to get her stomach stapled, and I'm glad for her. Sadly, she sees going on cruises is something she can't

enjoy after her surgery, as one of the main attractions for her is the buffet. Like me, she is a food addict, but she doesn't realize that she has to build a healthy relationship with food before and after her surgery.
Later that day, I will likely be seeing Patty. I have only one question - does it make sense for me to tell her that I'll see her in Marian mode, or do I change back to Mario? As much as I hate getting dressed twice in one day, I'd do that to see a friend I haven't seen in months.
- - - - - -
A couple of years ago, I had a single date with a woman who wanted to have a relationship with me. She had an even bigger problem with food than I have, but took the initiative to get her stomach stapled. Now that she's lost some weight, we stumbled into each other again online, and have arranged to get together for a shopping trip the Wednesday after next. This is one time I won't tell GFJ what I'm doing. This lady was comfortable seeing me in Marian Mode, and wants to get together again with me in Marian Mode. As much as I'm not looking to drop GFJ at this time, I just have to make sure of what I really want and need in a relationship. GFJ has a hard time dealing with

my Marian persona, but I need to be Marian more and more.
- - - - - -
Now that I know several people who have had the stomach surgery to lose weight, I have to ask myself: Does it make sense for me to do so myself? And if so, when do I want to do it?