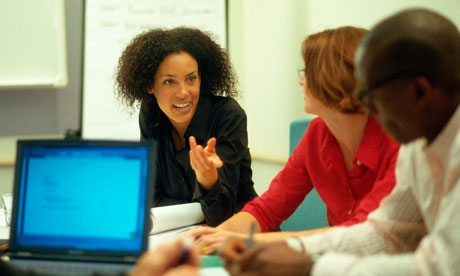 Are you surprised to hear that I had a good day at work? Well, my boss was out, and I didn't have to deal with him over my shoulder breaking my confidence in myself.
Enough of that....
- - - - - -
Do I really want to talk about work? My job responsibilities are to work with clients, figure out how to fill their needs using our system, and see that the software customization for our clients works as expected AND as wanted by the client.
My survival on this job depends on keeping a hard to please client happy, as well as regaining the confidence of my boss in my knowledge of the job, and my ability to do it. Given where I am right now, I doubt I will survive, and am already thinking of my next chapter in life.
The big question is: Do I want to retire early, on significantly fewer assets than I planned on using in my retirement? I could do so, but I'd have to watch my spending - something I haven't really done carefully since I was in my 20's. Yet, there would be benefits, such as being able to live as Marian 5 days each week.
- - - - - -
Recently, one of my readers (I won't say who she is) mentioned that this might be a good chance to bite the bullet and do my social transition. I'm not sure if I'm ready to do this yet, especially with my dad in the nursing home. The shock of finding that his son wants to transition to being a female might push him over the edge.
When I last saw my dad, he broke down into tears and started apologizing for being a failure. My brother told him that he was abused, and he was able to raise two sons to adulthood without them suffering as he did. (He wasn't going to talk about the terror of our mom - that would have pushed our dad over the edge.) My brother tried to show my dad that he lived a life to be proud of, and that we still see him as the father figure from our youth - even though his body is betraying him.
- - - - - -
I hope to take a few pictures of the family homestead before we start to fix it up, then post them here for my readers to see. The house was built in 1941, just before WW2 started - and it has "good bones." We have a big task in front of us - to make the house rentable before the end of October. Once medicaid realizes that my dad will no longer be living in the family homestead, my brother and I will be stuck with paying taxes on the property. I'm not complaining - we didn't pay for the house, and now it's time for us to put money and effort into the property. And if you were to look at the property, there are 3 places where we can put a few dollars and get a big bang per buck.
Usually, there are two places in a house where one can get a good return on investment. One of these places is the kitchen. And the other is the bathroom. Both kitchen and bathroom have hideous wallpaper. We will be stripping that away and repainting the walls. But that is the easy part. In the kitchen, we must remove an ugly counter/island, install new cabinets, and replace all of the major appliances (stove, dishwasher, and refrigerator). In the bathroom, we have to either replace the tub (or fix an area where the porcelain chipped off), retile the floor, install a new sink/vanity, and replace the medicine cabinet and lighting fixtures. But after 75 years, the floors also need to be sanded and refinished. Emptying the house AND sprucing it up has to be completed by the end of October. It's going to be a very tight schedule at best.
- - - - - -
Now that you know what has been going on in my life, I find it amazing that I get any time out as Marian. Today, when I came home, I saw one of my neighbors. She knows that I go out as Marian, but sees me as Mario. We got to talking about a problem that we've had with a couple of our neighbors. Both are incapable of living on their own, but no one is taking the responsibility of getting into the assisted living situation both mother and daughter need. Although I'm a member of the co-op board, I'm also a resident of my building, and have a right to talk about events that I know about from means other than sitting on the board. So I told her my opinion of this family, and noted that I wished they could be pushed out - for the safety of the rest of us.
- - - - - -
Who knows what will happen in the near future? But as the "Chinese Curse" goes: "May you live in interesting times." Unfortunately, I live in very interesting times these days....