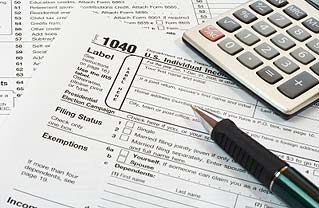 Today, I went to my accountant after work, so that I could get my taxes done. I never realized that I had forgotten several things in regard to my charitable donations that could cause some eyebrows to be raised....
Over the past few years, I have accumulated a full closet of female clothes. And I decided to give away clothing that I no longer use, and no longer want to keep. One problem - My accountant read the receipts I received from the Salvation Army. I'm glad that I could use the excuse of having a girlfriend to explain a receipt that listed 4 dresses and 20 sets of sheets. Of course, she'll be doing a lot of thinking because of all the paperwork I gave her. But my deductions will all be legitimate - and that's what counts.
However, the process of visiting my accountant kills an entire evening. Not only do we chat a lot (mostly her talking), but she spends a lot of time taking care of things while we chat. Sooner or later, I'll likely call Fran and see what she charges to do taxes. At least Fran is very comfortable with GLBT issues, as she is transgender herself.
Until then, I'll bring my taxes to my old family friend. But I'll never tell her that I'm transgender, knowing her loyalty to her political tribe....