I'll bet that Meg is an early bird by nature. We've been trying to set up a museum run for a while now, and when everything is finally a "go", she said to meet her and charity at the Smithsonian Castle at 9:00 am. Yours truly is not one to get up early when not reporting to work, and today was no exception. So I texted Meg that I'll be at the castle at 9:30. But I didn't need to bother - construction related headaches on all of WAMTA's Metro lines caused Meg and Charity to be late. While waiting, I had a nice conversation with the security guard at the Castle. This elderly gentleman was looking at taking a special vacation, and I talked about San Francisco. He asked me to write down what I was saying, so that he and his wife could use my notes when they plan their trip.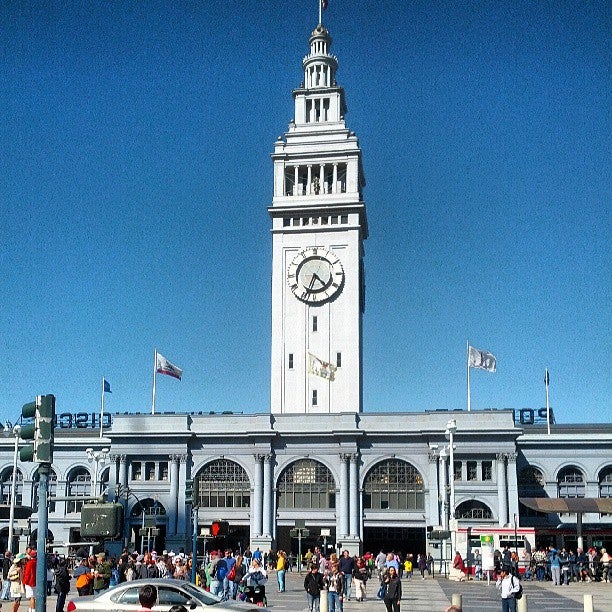 Eventually, Meg and Charity arrived, and we walked over to one of the art museums on the National Mall. The focus of the exhibition was destruction as art – and most of the work was quite boring. Only two videos captured my interest, although there was a video of a performance by Yoko Ono ("Cut Piece") that may have caught my interest, had I not seen it before. And, as one would expect, there was the obligatory picture of Meg and me in the ladies' room. (You can read Meg's take on the day's events here and here.)
We left the museum, and walked over to the National Museum of American History. This time, I had more fun there, being able to enjoy some of the exhibits with others – including Julia Child's Kitchen, Archie Bunker's Chair, Dorothy Gale's Ruby Red Slippers, and Miss Piggy.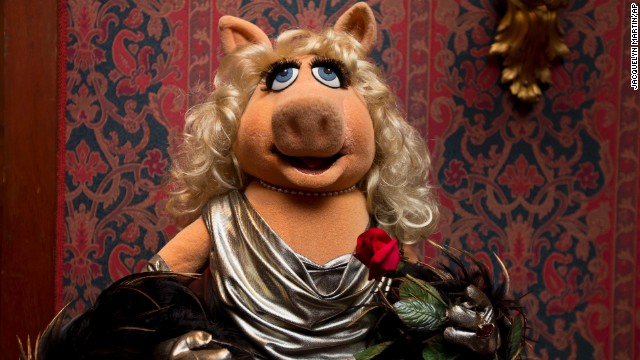 I took photos of both Meg and Charity at this museum, but I made a mistake - I had my camera set for "museum mode" (read: no flash), and my unsteady hands made each of the pictures blur unacceptably. It's time to retire this cheap camera and use something better - and I plan to do so before my next long distance trip.
At the end of our exploration, my feet were hurting and Meg's feet were hurting, so this would be the last museum for our day. After bidding Meg and Charity a fond farewell, I went over to Lola's yogurt shop on U Street, with a stop by the National Building Museum. (Due to the WAMTA Metro problems I noted earlier, I didn't get to the museum until 4:40 pm, and this didn't give me enough to take the self-guided tour. So, I took a few photos of this classic interior and proceeded to Lola's place.) However, I did get a couple of pictures of some of the maintenance being done on the Metro, and I'm sharing them here - as I did for the New York Subway.
From what I can tell from the insulators in the second photograph, they must be doing some third rail maintenance. I'm glad I wasn't working on the railroad all that live long day.
Arriving at U Street, I met Lola's sister (I'll be darned if I can't recall her name) and we had a gab fest for hours. (I really enjoyed being able to have a conversation with her – she's just as open and friendly as Lola.) People were going into and out of the shop, and I was gabbing with some of them as well. One of these people (I can't remember her name either) is a teacher, and we had a long talk about politics, poverty, and education policy in the US. This lady and I were both disgusted with "Red State" attitudes which add moral stigma to a person's financial failure, when many of the factors are out of a person's control. (Please remember – I am a classic conservative who believes in the power of markets. But I am also a social liberal, who realizes that a well-educated and empowered public is our best hope of preserving the American republic.)
This lady teaches high school classes with 47 students, and half of the students are forced to sit on the floor because they do not have enough chairs in class. This is inexcusable in a first world country – and yet, we tolerate this because we do not value our children or their education enough as a society to fix this and other similar problems. We then talked about children going to school only to receive the two hot meals they'd eat during the day, as their families were on public assistance, and what their families received didn't cover rent, clothing, and food – and I mentioned that I was grateful that LBJ was the right person to follow JFK, as he was forced to implement some of JFK's high and mighty ideas about a great society. (I'm leaving out a lot here, as I have already become long winded.) But I made this lady's day, and as she left, we hugged each other as kindred female spirits.
Eventually Lola showed up, and we were able to talk. As things quieted down a little, it was the three of us gals talking as only women do without men around. Here is where I felt a little guilt for the first time for "impersonating a female" – I was telling true stories about my life, wrapping a single falsehood around them. Instead of revealing that I was transgendered, I preserved the illusion that I was a natal female. I was having no problems giving the important people in my life impromptu sex changes as part of this conversation. And I was bonding with Lola and her sister, sharing things about ourselves which included both Lola and I dealing with alopecia by wearing wigs. (I wonder what she'd think if she knew my hair loss was typical male pattern alopecia.)
Again, it was time to go, and Lola walked me over to a nearby Ethiopian restaurant (Etete) so I could get a bite to eat before going back to the hotel. As usual, service in Ethiopian restaurants is slow (or non-existent by New York standards), but the food was good. Would I go back there again? Maybe. But I'd want more time and someone to spend that time with.
I got back on the Metro and headed back to the hotel. When I got back, I took care of things such as makeup removal, and got into writing this blog entry. Two things got in the way – the internet connection was slower than molasses (and would be non-existent when I completed the posting), and I was too tired to finish this entry before passing out on the bed from exhaustion. So, I'm finishing this entry on my last day in town, and letting my external cell phone battery pack charge for my trip home.