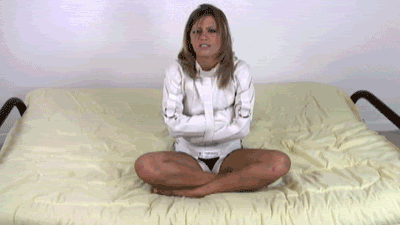 As I've mentioned in other blog entries, I feel that Donald Trump and his followers are a danger to this country. I have included the bulk of an email that the Cat Lady's (TCL's) "friend" sent to her and the email conversation we had about her ultra religious friend and her friend's view of the world. However, I won't go into the details of this friend's life or discuss her family situation. I agree with TCL that her friend is a little off the deep end, and to discuss the details may prejudice what you're about to read beyond what you might rationally expect....
- - - - - - - - - - - -
TCL's "Friend":
I am sending you this because if you only watch mainstream media, it's possible you might not be aware of what is going on with the media.
This briefly describes the problem. It is VERY serious. Freedom of religion and freedom of speech might be abolished if this continues. It is already in the beginning stages. The deep state is terrified because more and more people are becoming aware of the deep-rooted corruption within our government. Some really evil people in BOTH parties. This is not just restricted to the democrats.
I have spent much time doing a lot of research about this. The only mainstream media that is covering this is FOX NEWS with "some" of their host, not all. That is why the left hates FOX. So much has already been uncovered and there is going to be much more.
I have always believed that it is God's will that Trump be president in order to expose the corruption to the American people and go about to fix it. Is Trump a flawless man? No. But is any human being on the face of this earth flawless? No. However, so much of what the left accuse him of is wildly exaggerated or simply not true.
God can use who he chooses. Just look at King David who was an ancestor of Jesus. David committed adulatory with Bathsheba and even is guilty of murder because he arranged for her husband to be in the frontlines of a battle fully expecting him to be killed. Yet, God said that David was a man after his own heart. How can that be? Because David repented deeply.
Anyway, The deep state is promoting a hate festival toward Trump because they are terrified about themselves being exposed. They need to distract from themselves. Are you aware that Trump released most of the classified JFK assassination records? If you read them you will see that the CIA has been lying to the American people for years! Take a look for yourself. And remember, one of JFK's plans was to break apart the military/industrial complex into a "thousand pieces". It was probably for this reason he was assassinated. He saw what was going on and wanted to fix it. And he was killed. Trump is in very great danger because he is attempting to do what JFK tried to do. Anyway, I could go on and on, but I won't right now. EVERYONE in this country should be terrified of the Nazi-like book burning that is going on.
Our country is in its greatest danger, possibly, that it has ever been.
Attached document from TCL's "friend":
Stop the book banners, news controllers

Urgent appeal from WND's Joseph Farah

By Joseph Farah

Rep. Keith Ellison, D.-Minn., is the deputy chairman of the Democratic National Committee, ostensibly the No. 1 person in the party nationally and a candidate for governor of his state.

Last week he called on Amazon.com to ban the sale of books by all authors associated with "hate groups" as defined by the extremist left-wing wackos at the Southern Poverty Law Center.

While his letter to Jeff Bezos, the founder of the world's largest online retailer, was later scrubbed from Ellison's own website, it was hardly an idle threat, since Amazon already partners with the SPLC, as do Google, YouTube, Facebook and Twitter, as "expert" consultants for determining which organizations and individuals are guilty of "hate speech."

Also last week, Facebook put on a dog-and-pony show for the entertainment media in Beverly Hills to unveil its new video platform. Top execs were there to answer questions from the press, but the reporters weren't as interested in the new video platform as they were in why Facebook was not completely banning certain media from the largest social media enterprise in the world.

First, they mentioned Alex Jones' Infowars, which the Facebook execs admitted stifling, if not outright banning. Then, just like that, a reporter demanded to know why Fox News, the No. 1 cable TV news channel in America, was permitted on Facebook. When the execs dodged the question for "lack of time," other reporters demanded: "Answer the question!" and "We'll give you more time!"

It's worth noting that Infowars videos have already been dropped by YouTube, a wholly owned subsidiary of Google. It's also worth noting that the No. 1 search engine in the world admits using its algorithms to give preference to news sources like the New York Times, Washington Post, CNN, ABC, CBS, NBC and Huffington Post at the expense of independent media, thereby throttling the reach of news sources with a more centrist or right-leaning perspective.

While so-called "progressives" like to think of themselves as defenders of the First Amendment's guarantees of free speech, the free press and freedom of religion, it is simply no longer the case. In fact, we are approaching a very dangerous time in America, in which the left-wing book burners and news controllers are in positions of influence – within government and within the boardrooms of tremendous corporate power. They are already controlling the news through what I call the "Internet Cartel" – the five anti-American corporate tech giants Google, Facebook, YouTube, Twitter and Amazon.

As I've been telling you since January, these monopolistic, ideological totalitarians are transforming America's foundational "first freedom" of an open society into an Orwellian nightmare world in which independent media and publishers face overwhelming disadvantages and a grossly un-level playing field in the arena of news and commentary.

Something must be done – soon. There have been a few congressional hearings. Most people, if they are really paying attention, know what's going on. But those who get their news and information from the Internet Cartel's favored sources are completely in the dark. And that's the goal – to control news and information by favoring only those companies with the stamp of approval of the SPLC hate-mongers. Don't think the Fox News alternative will be No. 1 for long if this trend continues.

I know something personally about this war on free expression as the founder of the very first independent online news organization in the world 21 years ago. I started WND because the Internet offered a more level playing field. Indeed, WND thrived and grew for nearly all that time. But all that changed after the 2016 election – one strongly impacted by the ever-growing influence of independent media. Since then, the "progressive" media blessed with the Internet Cartel's preferential algorithms, and advantaged by the blacklisting of independent media competitors by their partners in the SPLC, have been at war with Trump and anyone in the press who didn't join in that political hate-fest.

WND and the rest of the independent media are feeling the heat from the Internet Cartel, which controls traffic, revenue, search power, hosting and distribution of news and information through social media, not to mention retail sales of all books.

It's a scary time of rapidly shrinking traffic and revenues. WND, for instance, has seen drops in revenue from more than $10 million in 2016 to $6 million last year to perhaps as little as $4 million in 2018.

This is unsustainable, of course. And that's what the Internet Cartel knows and is aiming for – the extinction of honest, courageous voices of dissent and debate, which they think of as "hate speech."

There is only one way out for WND – support from users. We can no longer make the money necessary to do serious reporting without the direct support of those who appreciate what we do – and lots of it right now.

Please give us a chance to survive, regroup, expose the fascistic thuggery of the left-wing zealots in control of communications and fight another day.
TCL:
Glad I am NOT talking to her.
She talks about Nazi like book burning and says it's Gods will Trump be elected.
There is no reasoning with people like her.
I don't know what type of comment/answer I can give. How anyone support a man who is on film (so no one can deny there is proof) making fun of a handicapped person I do not know.
Putting aside infidelity and other stuff the fact he mocked a person with a handicap is unconscionable.
Me:
First, take a breath. She is closed minded. You can reply that your beliefs are not to mock the infirm. You can say that you feel that leaders should be ones who inspire others to do good and live without fear. You can say that the people who you want as leaders are people who follow Christ's teachings and are not mockeries of them.
She will bolt. But she won't be able to refute you. She will feel hurt. But it won't be your fault. She will be angry. But she may see herself for what she has become and maybe see what she still could become.
TCL:
She did say he is not flawless which is how she would respond perhaps to his making of a disabled man. What proof do I offer that he mocked Christ's teachings? (Adulterous behavior would just be a flaw)
She may be making a guided enough to believe he is actually inspiring others to live without fear (all those nuts who think we need AK 47s to feel safe)
Sometimes I think it's not worth my energy to enter into a discussion.
I really want to tell her to say all this to M who is far more eloquent with words than I and let him respond for me!!!
Of course I could just answer her question about the iPad and leave it at that or -/ ignore the entire email !!!!!
Me:
Think of the things you believe in that Trump rejects by his actions and words. Address this by what you understand the Bible to teach. Then say that if she wants to have a friendship, not to mention him again. You will respect that she believes differently from you. But you want your beliefs respected too. She will bolt, as she needs a closed minded person to associate with.
I didn't see that you forwarded her email and attachment. She seems completely off the deep end and then further than that. She is one who probably thinks that Alex Jones is a moderate with his Infowars site. Declassifying JFK means relatively nothing. She is probably drinking the Kool-Aid and asking for seconds and thirds. I agree with you she is not worth associating with. However I think my idea of writing to her hair one last time is probably the right thing to do. You can State certain things in quick one sentence statements that say why you disagree with her and why you cannot accept and rationality.
TCL:
I let flaky S read it and she thought "Fox news says stuff the rest of the media which is 90% left doesn't cover". I knew she believed in a strong military because her dad had shoddy boots etc in WWII but she said how Hillary would have been awful because Bill took advantage of an intern - I couldn't let that go - had to say I think Monica was quite willing and what does that have to do Hillary's qualifications? Someone else (a guy) gave the same lame excuse for hating Hillary.
I like to be tolerant of everyone but being tolerant let alone accepting of most People with Republican views is getting extremely, extremely difficult!! Maybe I am becoming as narrow minded as I believe Republicans are. Hope not!
- - - - - - - - - - - -
It's amazing how many sites and "news" sources like WND are out on the internet. People in the mainstream know that these are not sources of news, but of both fear and hatred. Extremist web sites are losing influence, as WND's admitted revenue declines indicate. Yet, we have no way to verify any of these claims. People keep drinking the "Kool-Aid" and these conspiracy nuts still are in business. So the big internet firms that host cloud computing for most businesses (e.g. Microsoft, Google, Amazon) have taken a stand against the worst of these fear mongers. They are removing people like Alex Jones from their environments, not because of corporate ethics, but because people in the mainstream will revolt. Only Twitter stands alone here. I only wonder what they are up to.
Sadly, the human brain is
wired not to challenge authority
. However, this skill can be learned. Unfortunately, most of Trump's followers need to follow a higher authority, such as TCL's "friend". Luckily, most other Americans are sane and do not listen to fear mongers such as Alex Jones. Because of this, I still have hope for this country.
- - - - - -
PS: The more I find out about TCL, the more I like her. No, I'm not developing a romantic interest in her. But I have grown accustomed to how she speaks and have learned how to adjust to it.....